Posted by:

Andrea | Uncategorized Comments Off

on Revision Skincare
Revision Skincare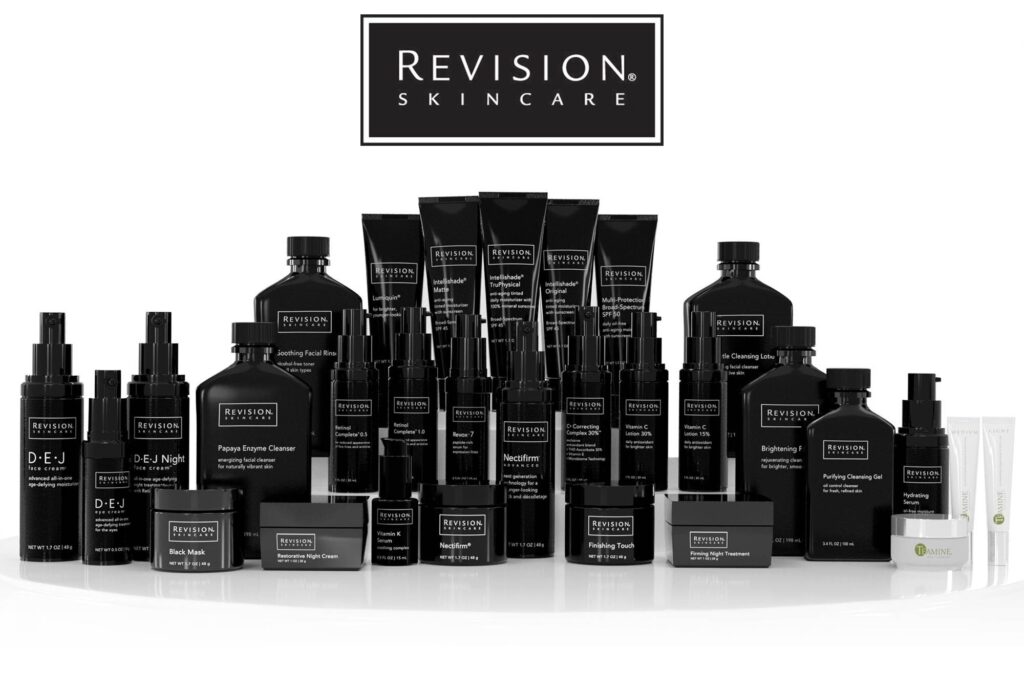 Revision Skincare is a complete line of professional skincare products formulated to deliver powerful results and Achieve Healthy, Beautiful Skin™
ABOUT REVISION SKINCARE
Revision Skincare was founded to change the way professional skincare results are achieved, with the belief that youthful-looking skin can be accomplished without ever compromising skin's long-term health.
From the very beginning, Revision Skincare has led the industry with groundbreaking technologies and innovations:
FIRST brand to widely incorporate Peptides that unlock the skin's full potential to help combat the visible signs of aging
FIRST brand in the U.S. to utilize THD Ascorbate as a superior alternative to L-Ascorbic Acid and today we are the ONLY skincare company to use this ingredient at a 30% concentration (as of 2019)
FIRST to create the neck at home therapy category for skin care professionals
FIRST to harness the power of the Microbiome to provide age-defying benefits for the neck and décolletage
FIRST to develop a comprehensive anti-aging tinted moisturizer containing 100% all mineral sunscreen with absolutely no hidden chemical sunscreens(10 years in development)
Revision Skincare® products are manufactured in the USA from the highest-quality, globally-sourced ingredients.
Between The Lines Aesthetic is an Authorized Revision Skincare Professional. Revision Skincare products are sold EXCLUSIVELY through Dermatologists, Plastic Surgeons and Authorized Revision Skincare Professionals & Retailers.
Shop myRevisionSkincare 24/7 and have the complete
product line shipped right to your door!